Perfect gift for anyone

Can be changed and reassembled, suitable for all ages.

High-quality materials

Solid quality plastic, odourless and completely safe.

Fast insured shipping

Your order will be delivered anywhere in the Baltics in 1-3 days.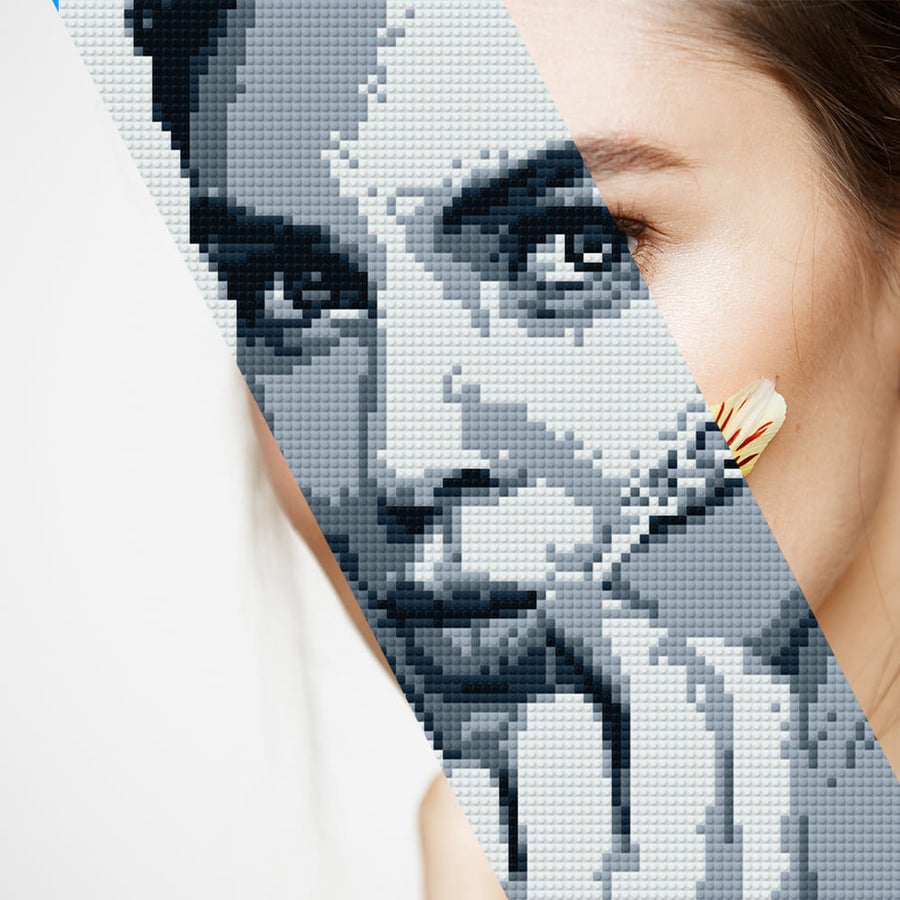 MOZABRICK is an endless photo constructor
With our unique constructor you can create an art based on your lovely photo!
You can reassemble your set an infinite number of times without extra paying. Mozabrick constructors are great as a gift to spend time together with your family and friends.
How Does It Work?
You buy Mozabrick in any size format of your choice,
which contains details of five colors.

Visit our website here, enter the access code, specified in the instructions, and upload the photo you want to assemble.

You will instantly receive a free PDF instruction on how to assemble an image to your email.

Assemble a photo for yourself or as a gift and enjoy the creative process.

Got a new idea? Rebuild with a new image wherever you feel tired of the picture!
Infinite pixel art possibilities!
Mozabrick Model S

– 51 x 51 cm / 20 x 20 in

– 5800 pieces

Suitable for selfies, single close-ups and macro photography with a good detalization, photo of your favorite pet.

SHOP NOW

Mozabrick Model M

– 51 x 76 cm / 20 x 30 in

– 8700 pieces

A perfect way to represent a portrait of a couple or close friends, landscape or a picture of food.

SHOP NOW

Mozabrick Model L

– 76 x 76 cm / 30 x 30 in

– 14500 pieces

An optimal for images with multiple faces, photos from the "Love story" series, corporate photos.

SHOP NOW